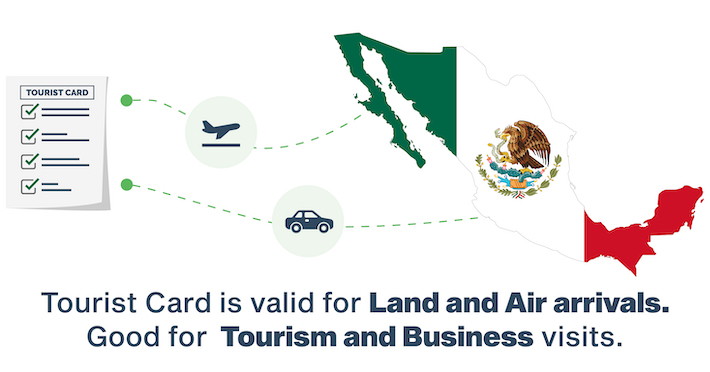 There are numerous Samoans who visit Mexico every year for the holidays. This is a country that boasts of vibrant culture and rich heritage. Its must-see archaeological sites are frequented by tourists from all parts of the globe. Samoans can enjoy the Mexican magic when they travel to the country with a visa and a Tourist Card. Both these documents would be required for a short or extended vacation. These travel documents are not interchangeable, which also implies that the Card is not a replacement for the tourist visa.
You would be mesmerized and awed by the beauty of Mexico if you are traveling to this country for the first time. Apart from the recreational activities to keep visitors busy, it has some of the most attractive sightseeing options that will swoon you away. For a visa, you will have to visit the Mexico embassy or get in touch with the embassy officials. On the contrary, you can apply for the Tourist Card at your own leisure or from the comfort of your bedroom. Ideally, you should find the time to apply for the Card online because many carriers have stopped issuing the Card application form during flights.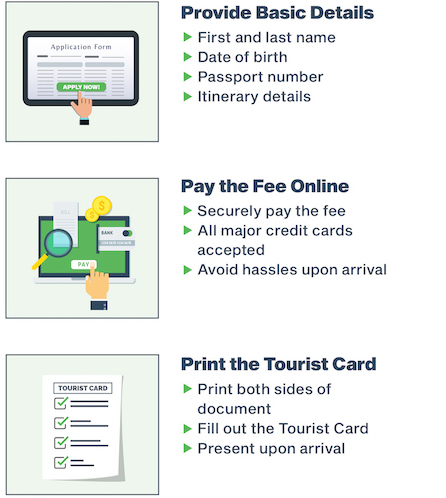 The Process to Acquire a Mexico Tourist Card
Tourists from Samoa can have a gala time when they reach Mexico for a vacation. Apart from the visa, they need to apply for a Mexico Tourist Card which is incredibly easy, if applied online. They have to follow certain steps listed below:       
All the potential tourists should fill out an online application form carefully during the Tourist Card application. They need to avoid silly errors so that the application is not rejected.
They don't have to upload any travel documents to acquire a Card through an online application.   
A valid passport will be required to finalize the Card application form.  
The processed Tourist Card is sent via email. After receiving it, the applicants should take its printouts in "color" or "black & white". Tourists will be asked to show these printouts as soon as they land at an international airport in Mexico.     
Crucial Instructions for Samoan Tourists
Every tourist from Samoa can expect a perfect vacation when they arrive in Mexico. They can indulge in all the fun activities that this nation has to offer. They should be aware that they are not supposed to engage in any professional activity during their stay as tourists. While applying for the necessary Tourist Card, they have to divulge details of their trip including flight numbers and flight tickets.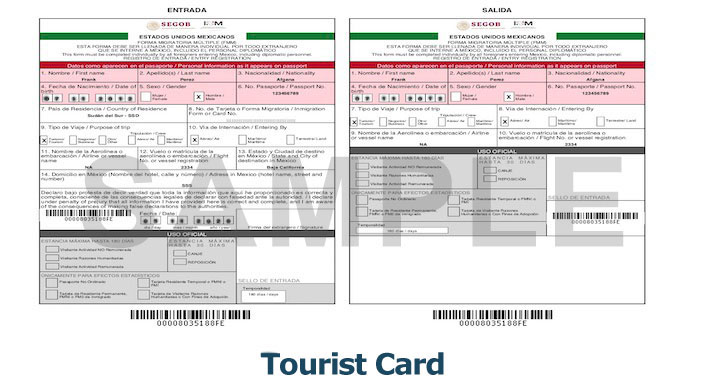 Documentation Process for Tourist Card Application   
When you apply for a Tourist Card, there is a documentation process involved. The documents you would need are:
Keep your Samoan passport ready because you will need it while finalizing the Card application form. It should have validity for at least 180 days from the date of your trip to Mexico.
After receiving the Card, you must take its clear printouts.
Note that the details shared in the application form should match your passport's personal information.
Getting into a Mexican Tourist Hub
As a tourist from Samoa, you may be very excited to start your Mexican vacation immediately. There is no doubt that this trip will be a welcoming change for you and your loved ones. However, make sure that you carry all the required documents with you when you fly to Mexico. The documents you would need to enter a Mexican destination include; your valid Samoan passport, printouts of your visa, and Mexico Tourist Card. These documents will be checked by the immigration officials as soon as you land at an international airport in Mexico.