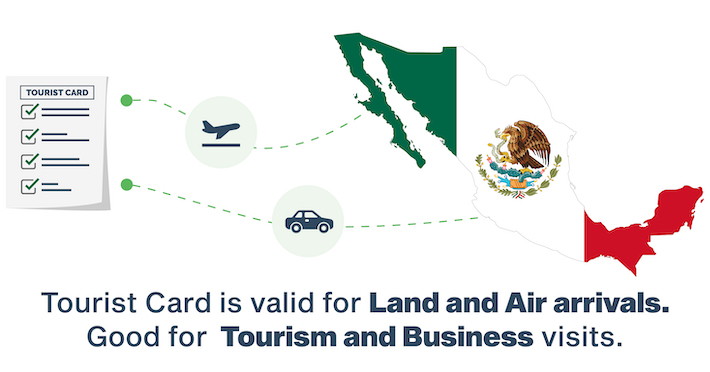 Malian tourists can have the best time of their life when they opt for a Mexican vacation. This is a place where they can enjoy an American holiday break without having to dig deep into their pockets. The cultural diversity and impeccable architectural delights will entice them to stay in Mexico forever. Foodies can explore the culinary delights offered by the local restaurants. To enjoy these and much more, holidaymakers will need a tourist visa and Mexico Tourist Card before they travel to the country. Both of these documents are important because they are not interchangeable. 

Make the most of this Mexican trip by planning everything well in advance. To avoid last-minute hassles, you can apply for the visa and the Tourist Card a few weeks before the trip. Obtaining a visa can be a little time-consuming as you will have to contact the Mexico embassy officials or visit them personally. On the contrary, acquiring a Tourist Card is easy because you can apply for it online. You are recommended to apply for it online also because many airlines have stopped handing out the application form during trips.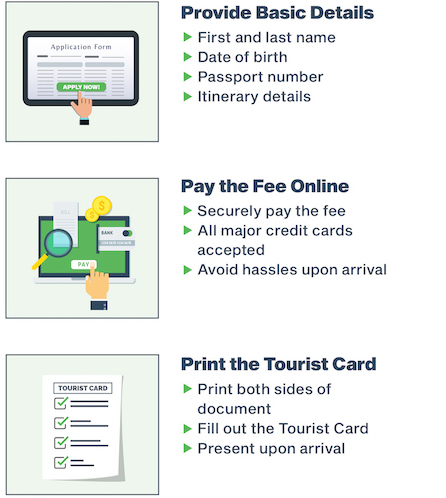 Mexico Tourist Card for Malian Citizens
There are a lot of Malian tourists visiting Mexico every year for short or long holiday breaks. They can conveniently apply for and acquire a Mexico Tourist Card from just about wherever they are currently based. Here are some simple steps that you should follow:          
Online Tourist Card applicants will have to fill out an application form accurately. They need to avoid inaccuracies so that the applications are not rejected.   
Applicants need not worry about uploading any documents to finalize or validate the online application process.
A valid Malian passport will be required to finalize the application form.    
The processed Mexico Tourist Card is sent to a particular applicant via email.
Travelers need to carry "color" or "black & white" printouts of the Mexico Tourist Card when they embark on their journey to Mexico. These documents have to be shown to the immigration officials once the tourists arrive at a particular Mexican airport.  
Must-Follow Instructions
Travelers from Mali can have a splendid time once they arrive at their chosen Mexican destination. This country offers world-class facilities for tourists from all parts of the globe. Visitors can enjoy all these and much more; however, they are not permitted to take up any job or engage in professional activities during their stay. They will be required to also share their travel details such as flight and ticket numbers while applying for the Tourist Card.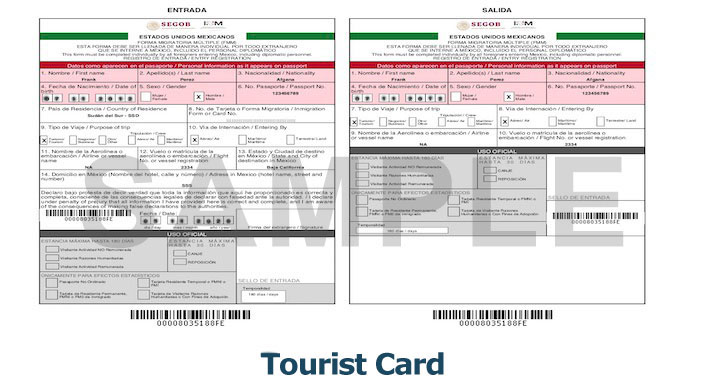 Documents Necessary for Visiting Mexico
As you get prepared for your Mexican vacation, you need to keep certain documents ready too. They include:      
A valid Malian passport
Mexico Tourist Card 
Tourist Visa
Vacationing in Mexico

A vacation in one of the top holiday destinations in Mexico can be a memorable experience for Malian tourists. You can't miss the thrill of watching the amazing archeological sites dotting the country. You can visit it in all seasons as it is home to some of the finest beaches and tourist attractions. Don't forget to carry the necessary documents including your Malian passport, visa, and printouts of the Mexico Tourist Card. These documents will be checked by the immigration officials at the Mexican airport.