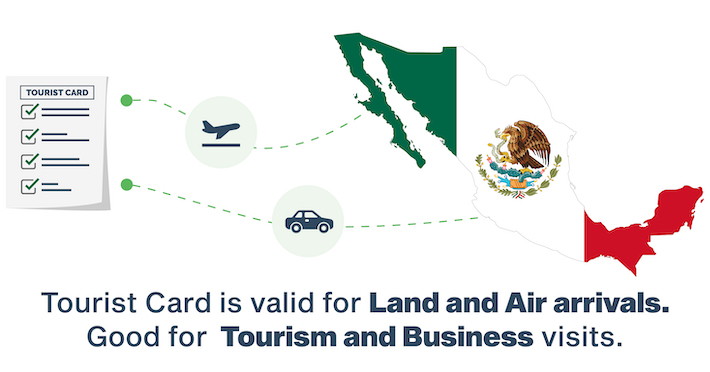 A trip around Copper Canyon and Chichén Itzá can be a refreshing experience for people looking for a peaceful Mexican vacation. Travelers from Liberia will also love to visit Tulum and Xcaret Park that attracts innumerable tourists every year. Apart from the fantastic sightseeing options, Mexico also offers amazing nightlife, where travelers can while away their evenings and nights. Travelers from Liberia will need a visa as well as a Mexico Tourist Card to visit this American country. Both the documents would be required as they are not replacements for each other.
It is important that you apply for the visa and Tourist Card in advance so that you have enough time to get prepared for the journey. To acquire a visa, you will have to visit the Mexico embassy or contact officials working in the embassy. It may take some time to get the visa processed; however, obtaining a Tourist Card is easy as you can apply it online. Applying for it online is also advisable because many airlines have stopped offering the application form during a flight.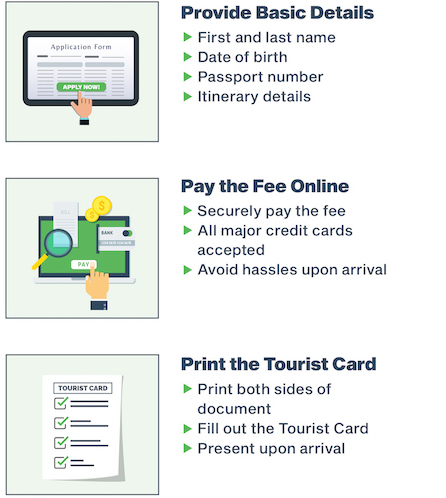 Applying for the Mexico Tourist Card Online
Travelers from Liberia can plan out their Mexican vacation in advance after obtaining the Mexico Tourist Card. This process is much simpler as compared to the process associated with the visa application. They just need to follow the steps mentioned below and acquire the card in a quick time:              
Travelers will have to fill out an application form online to acquire a Mexico Tourist Card. They should populate it accurately so that it is not rejected.    
Travel-related documents won't have to be uploaded during the online Card application.
A Liberian passport with at least 6 months of validity will be required while finalizing the application form.    
Once the Tourist Card is processed, it will be sent to the applicant via email.
Tourists will have to take readable or clear printouts of the Mexico Tourist Card. They can be in either "color" or "black & white". The documents will be checked by the officials of an immigration counter once the tourists arrive in Mexico.   
Instructions for Liberian Citizens
Travelers or tourists visiting Mexico with a Tourist Card can enjoy almost everything that this beautiful nation has to offer. However, they are strictly prohibited from joining or engaging in any profession during their stay. Being Tourist Card holders, they can enjoy activities related to tourism only. They will also have to share their travel details such as flight numbers and tickets when they apply for the Card.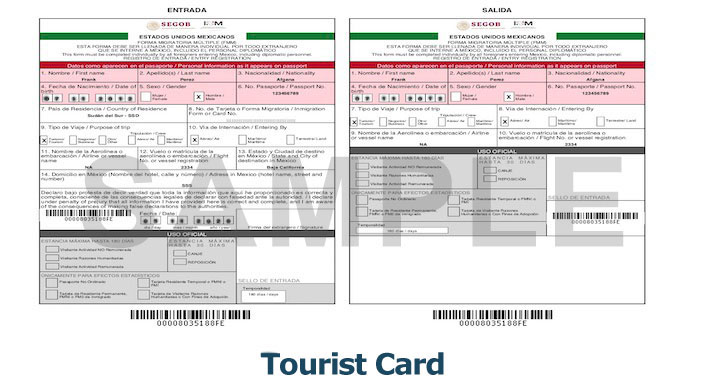 Required Travel Documents
Once you are ready for your dream vacation in Mexico, you need to carry certain documents during the trip, and they are:           
The visa
The Liberian passport
Mexico Tourist Card 
Arriving in Your Mexican Destination
You will be more than happy to avail a much-needed holiday break in Mexico. This is the perfect opportunity to enjoy an American vacation without worrying much about your budget. Note that you will have to carry certain documents during your trip so that you are allowed to get to your chosen destination. The must-have documents include your Liberian passport, the visa, and the Mexico Tourist Card's clear printouts. This trip would be an experience to remember forever.