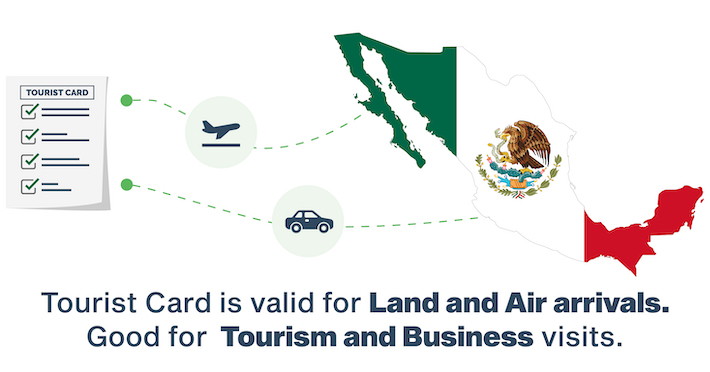 Among Mexico's many increasingly popular beach destinations is the Pacific coastal city of Puerto Vallarta. It has since become extremely popular among foreigners looking for second homes in a sunny, warmer climate. For a serene vacation to this flamboyant country, Belgian citizens need to have a Mexico Tourist Card. Although this is different from a visa, citizens of some countries do not need a visa to visit Mexico. Belgium is among those countries. The process to acquire the Mexico Tourist Card is a piece of cake as it all happens online. The National Immigration Institute approves and provides this document, which is mainly given to tourists. Every visitor and aspiring visitor from Belgium must now that they do not need to get a visa to enter Mexico.
Belgians can get a Mexico Tourist Card in case they are traveling to Mexico by air or land. The electronic system that was rolled out in 2015 makes it easy for tourists to apply online. Applicants will receive the Tourist Card for Mexico on their email id. Another bright spot is that this online application process completely rules out the need to visit the embassy or schedule an appointment. 


How Belgians Must Apply Online 
Applying for a Tourist Card through the electronic system can be outlined in three easy steps: 
Filling the Application Form: 
Belgians are to fill the form online. It is foresight to relook the form over to eliminate any risk of errors. 
No Need to Upload Documents:
The online process dismisses the need to upload any documents. All that the applicants must have is a valid passport number to be mentioned in the form.
Making Payment: 
After its completion, applicants are required to make the fee payment by way of a credit or a debit card. 
The Tourist Card is sent to the email address mentioned in the form. Printouts of both sides of this document are to be kept by travelers to Mexico. These will be perused by immigration officials at the airport. 
Points Mexico Tourist Card Applicants Must Keep in Mind
Mexico Tourist Card holders are can visit the country only on the grounds of tourism. They travel document does not allow them to participate in any professional or employment activity in the country. Belgians must have printouts of both sides of the Mexico Tourist Card to be allowed entry through any Mexican airport. When they apply, applicants must provide their flight-related information such as flight ticket details and flight numbers.


Documents Upload Not Required
The Tourist Card does not require any document to be uploaded. If you are a Belgian citizen and need to apply, you must have this information with you: 
A Belgium passport with a 180-day validity from the arrival date.
Flight particulars concerning Arrival in Mexico.
Documents Required on Arrival
It is important to note that Belgians do not require a visa to gain hassle-free entry into Mexico. They must show their Mexico Tourist Card and passport once they reach Mexico. The immigration authorities would take a look at these travel documents when the tourists reach the country. Besides the passport being valid for a minimum of 6 months, it must also be the same one used during the online application.