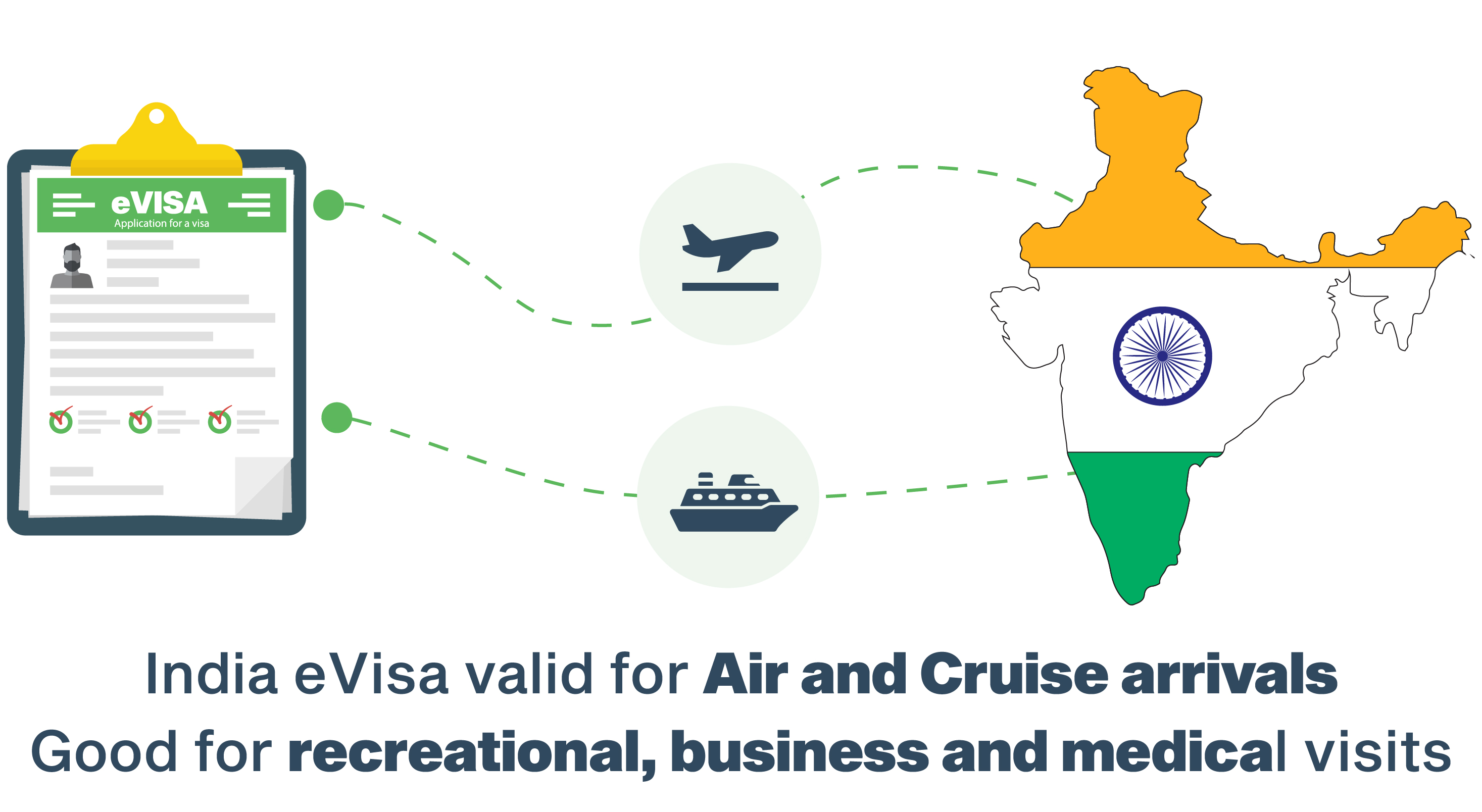 A tour of India's top tourist hubs can be a refreshing experience for Jamaicans, especially if they have never been to India before. You just need to plan well to ensure that you are fully prepared for an Indian vacation. In your list of must-dos, applying for an Indian visa should be at the top. These days, getting a tourist visa to India is not a tough task because you can apply for it online. Just plan your travel days and apply for the visa in advance.
An India visa for citizens from Jamaica can be easily obtained through online visa processing or eVisa. Opting for online visa processing would mean that you won't have to personally visit the embassy or government offices to get the paperwork done before you board a flight to India. As a citizen of Jamaica, your eVisa application should be accurate so that it is processed in quick time. Your approved visa would possibly reach your email box in 4 business days. Don't forget to cross-check your application form to ensure that all the information shared is 100% accurate.
Online India Visa Application for Citizens of Jamaica 
Acquiring an India visa for Jamaican citizens is easier these days as it can be conveniently applied for, online. Vacationers can opt for the eVisa so that the processing time is drastically reduced. This will help potential vacationers to spend their saved time in other tasks like packing bags, stocking up on prescribed medicines, etc. Being saved from all the leg work associated with traditional visa application, tourists can get prepared for the trip in a relaxed manner. Applying online for an India visa for citizens from Jamaica is a hassle-free process. Tourists just have to complete all the formalities online including filling the application form and submitting the necessary documents that are scanned.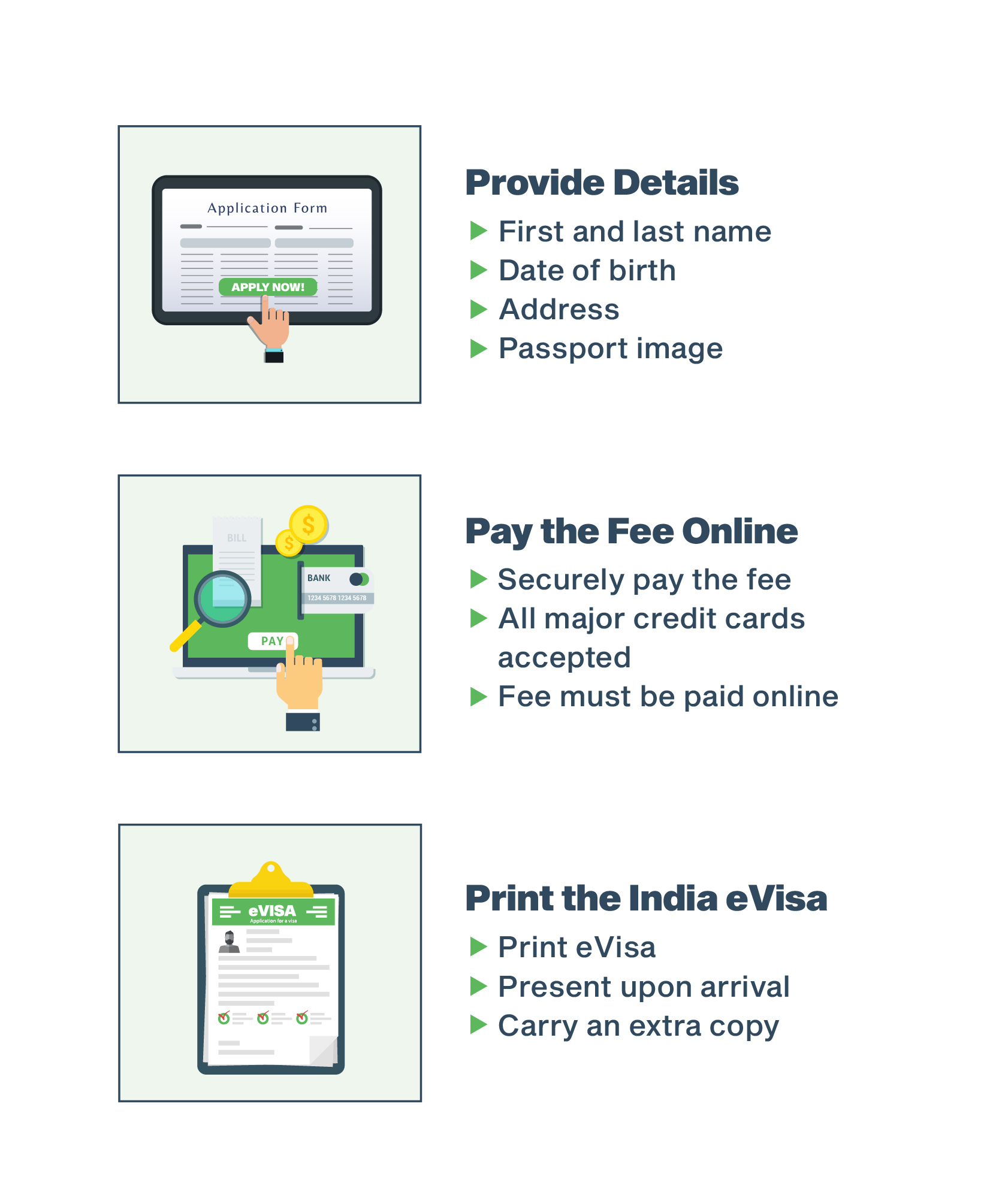 Process of Applying India Visa for Citizens of Jamaica
If you are planning to visit any time soon, you should start applying for an India visa for Jamaican citizens. This will be the perfect opportunity for you to explore the beauty and grandeur of this wonderful country. Just ensure that your visa application form is filled accurately because errors can lead to rejection of your application. Your personal details in your passport should match the ones shared in the application form.
Submission of Necessary Documents while Applying for the India Visa Online
During the online visa application, you need to share scanned copies of necessary documents along with your application form. Scan the relevant documents in advance and keep them handy when you initiate the online process for India visa for the citizens from Jamaica. The required documents include:
Your Jamaican passport with a validity of at least six months from your journey date.
Scanned copies of your passport's pages that contain your personal information. A couple of passport size photographs must also be submitted. Make sure that your passport has at least a few blank pages.
Documents that prove your travel plans within India and before exiting your home country.
A credit card that can be used for paying the visa fee.
Once the visa is processed and approved, it is delivered to the applicants via email. Applicants must carry printouts of the approved India visa during their travel and show it to the immigration officers at the Indian airport after arrival.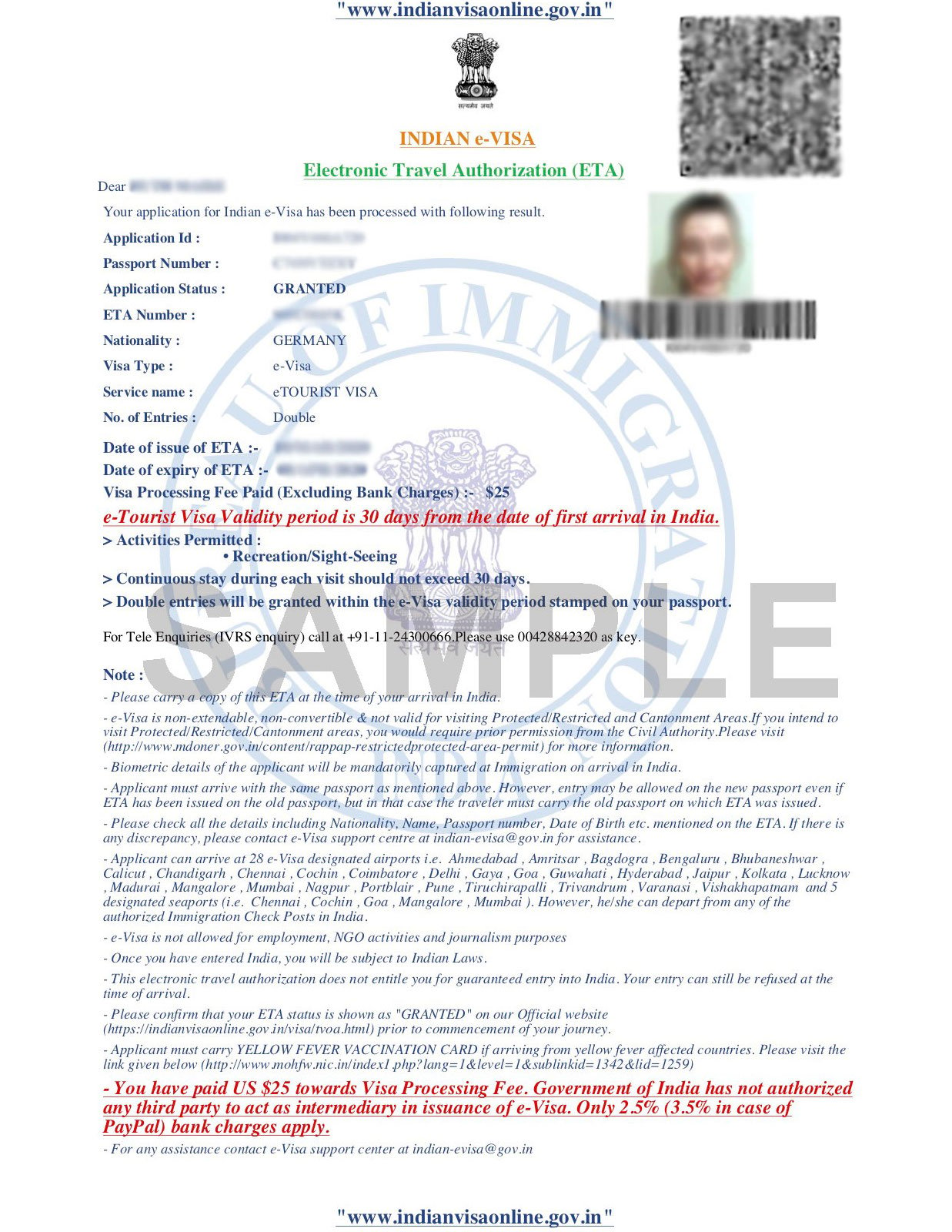 Ways to Get into India with the eVisa
There are certain documents that you need to show to the immigration officers upon arrival in India. The list of documents you need to present are:
Approved India visa for Jamaican citizens.
Your valid passport which was used at the time of visa application.
Details of your bank accounts/statements that prove that you have sufficient money to spend during your vacation in India.
Detailed travel plans during your stay within India. The plan should also include the date of your departure from India.