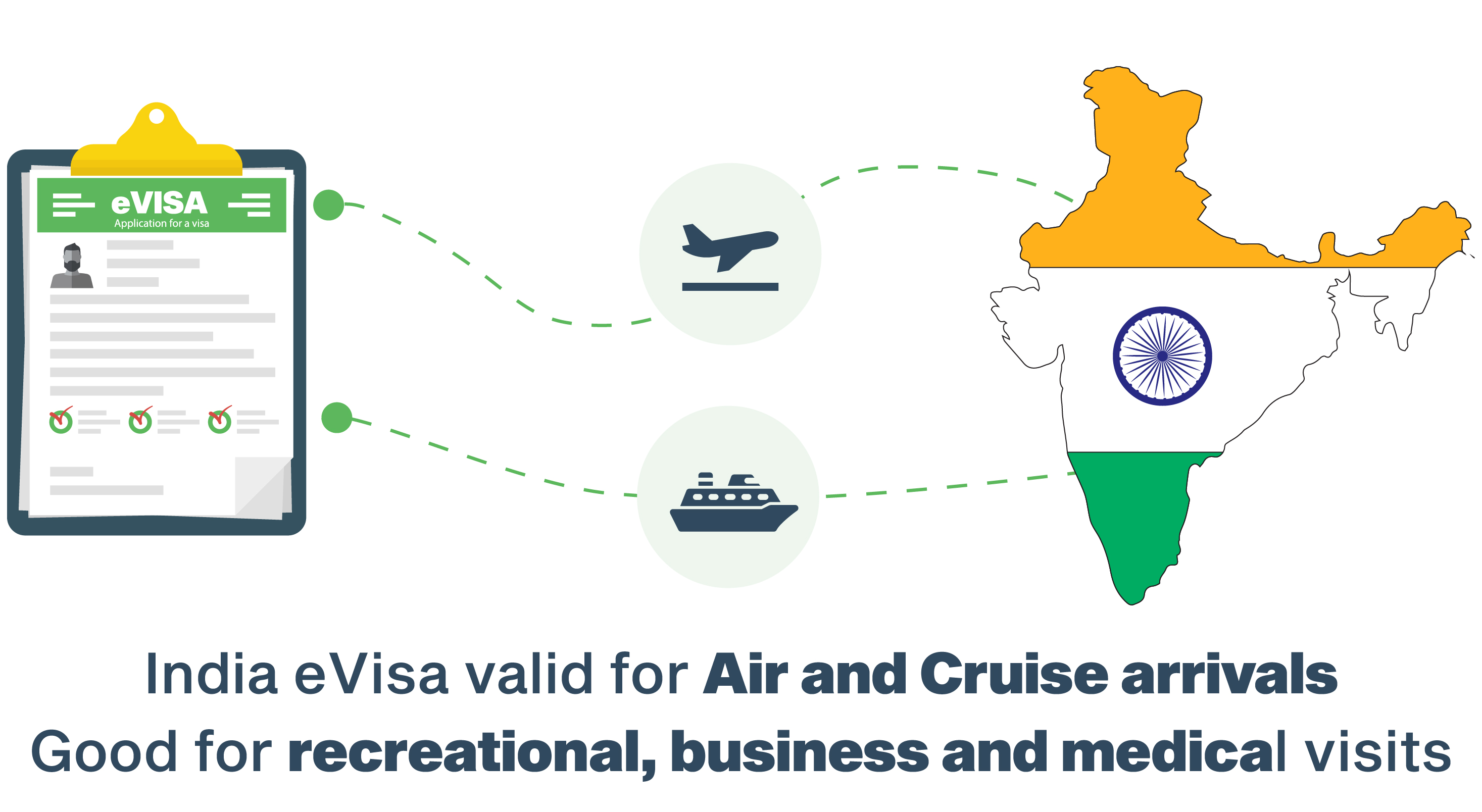 If you are planning to go on a vacation to India, obtaining a visa would be the primary target for you. However, you may find the visa process quite intimidating and tedious if you are not aware of it. As a tourist, you will have to do the necessary paperwork for obtaining a tourist visa to India. Thankfully, these days you can apply for a visa online since you have the eVisa option.
French citizens can opt for an eVisa from the comfort of their homes or anywhere they are currently residing in. The best part is that the eVisa application process is hassle-free and the processing time is drastically reduced. You can expect your tourist visa to be processed and provided in just 4 business days if you complete the application formalities accurately.
Online India Visa Application for French Citizens
Obtaining an India visa for French citizens is easy if applied online. As an applicant, you won't have to do all the leg work usually associated with the visa application. Visiting an embassy, waiting for an appointment, etc., can be very time-consuming. Now that the India visa for citizens from France can be obtained online, applicants won't have to go through all the hassles that they would have gone through if it was done manually. You just need to fill an application form online, share soft copies of the required documents, and choose the right mode of payment.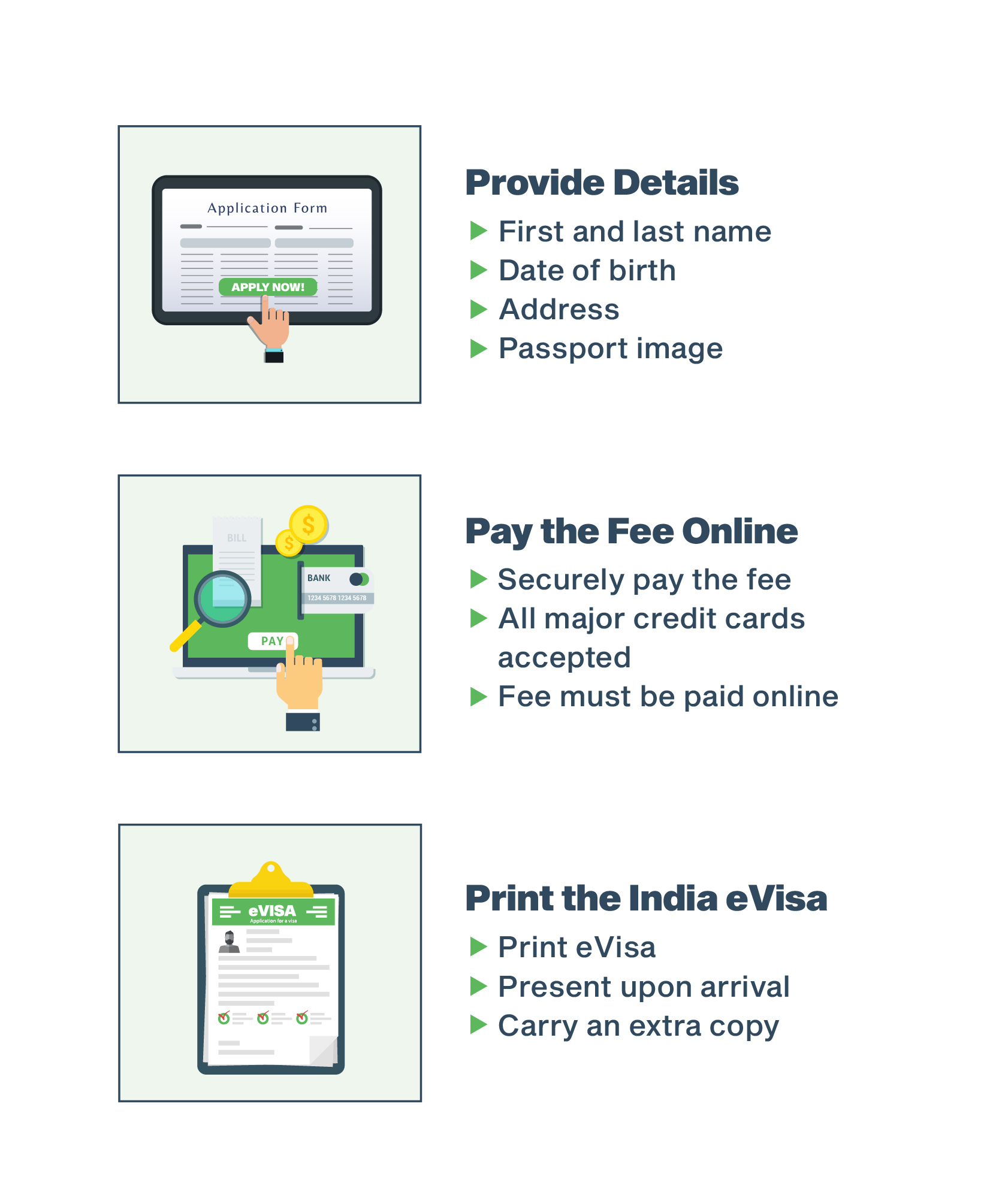 Ways to Start Processing of India Visa for the Citizens of France
You must start the application process for obtaining an India visa for French citizen as soon as you decide to visit this beautiful country. Your visa application form should be filled accurately, so check thoroughly before submission. Your visa can get rejected if there are errors in the form. Also, ensure that all your information shared in the form matches with your passport.
Submission of Documents while Applying for an India Visa Online
Once you complete filling the visa application form online, you need to submit scanned copies of various documents too. Citizens from France must keep these documents ready for uploading when they apply for the India visa. The documents that you need to submit with the visa application form include:
A valid French passport with a validity of at least six months from your date of arrival in India.
A scanned copy of your passport's personal details page, including your photograph. You must separately share more than one passport size photographs. There should be at least two blank pages in the passport.
Documents to prove travel details including arrival and departure dates and time.
A valid credit card for paying the visa fee.
Once the visa is processed, it is shared with the applicants via email. The applicants then should get a printout of the approved visa so that they can show it to the airport's immigration officials after arrival.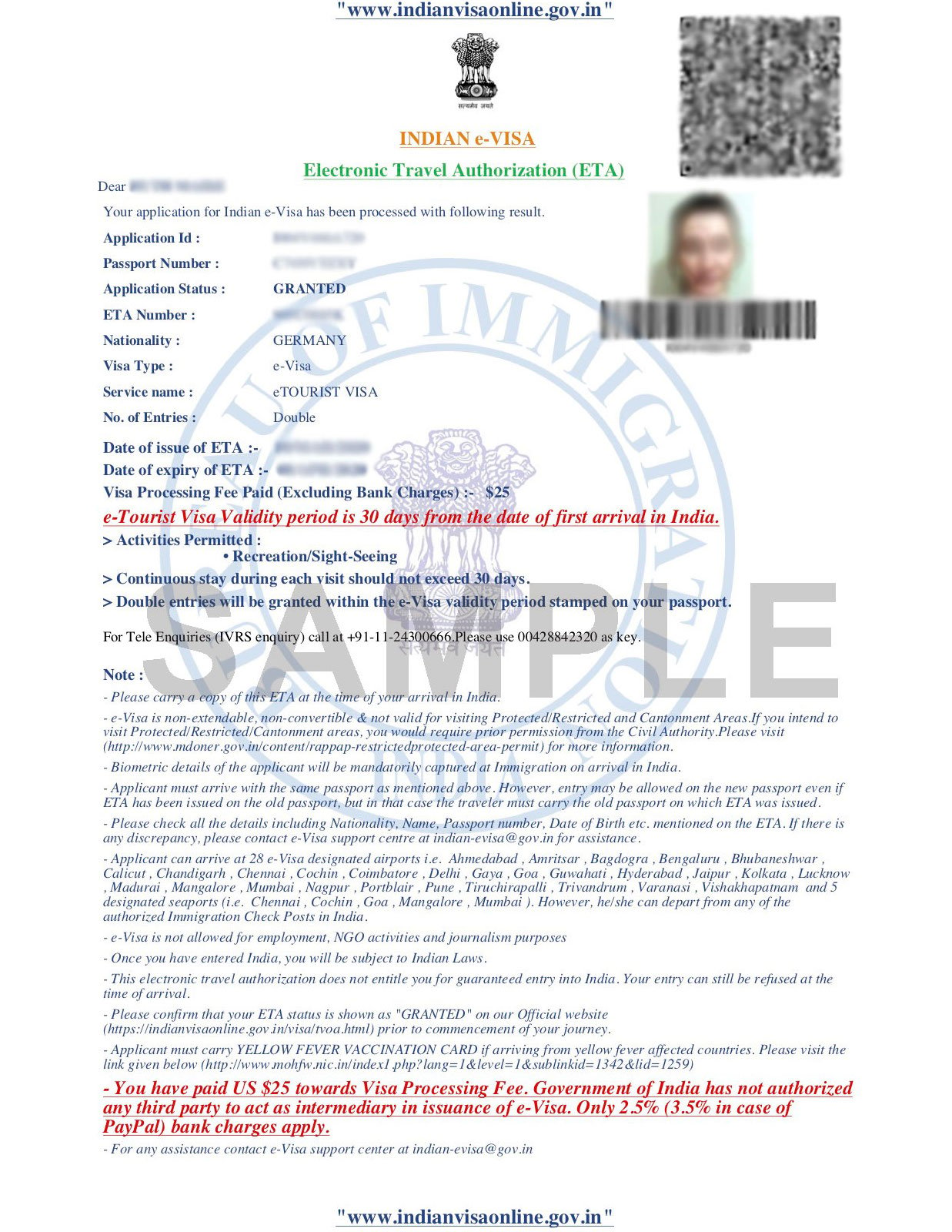 Process of Entry to India
Once the fight lands in an Indian airport, tourists should present certain documents to the immigration officials. These documents include:
An approved India visa for French citizens
Passport of the tourist (Note that the passport shown to the immigration officers in India must be the same one used while applying for the visa.)
Documents that prove that the tourists have adequate money to bear various expenses during their stay in India.
Detailed travel plan that includes information about the date of departure from India.